Candid Photos of Our Academy Members And Their Brags
---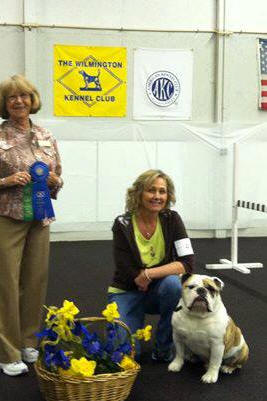 One word Mr. Don Brown: Confidence! Thank you
Peggy Udinski
---
My twelve-plus year old basset hound, Miss Daisy Mae-hem, earned her NADAC Elite Regular agility title this past Sunday and is now officially retired. Thank you to the Academy and all of the friends we've made there for all of the support and encouragement over the years. We couldn't have done it without ya'll!
Jeff Kase
---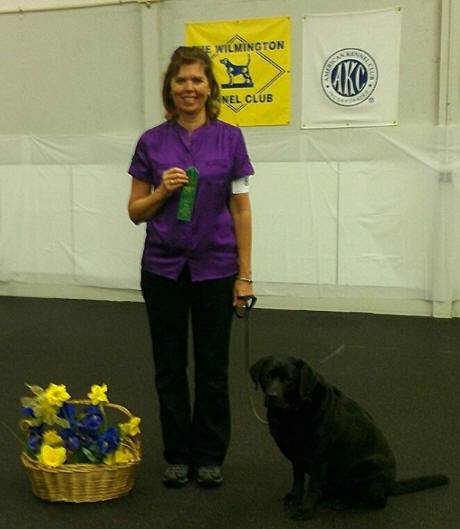 Wanted to share our rally Q in Rally Novice B Friday night. Out of a possible 100 points, Shelby received 94!! I'm so proud of my little rescue girl! She's come a long way!! Thank you Donald Brown, for all of your rally advice!!
Julie Miller
---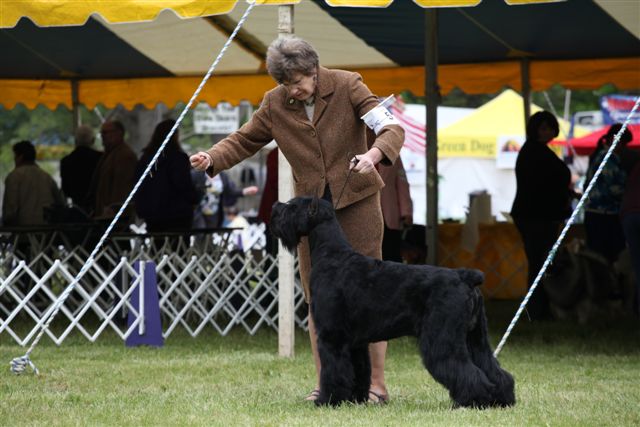 GCH CH Bear Creek Jack O Lantern, CDX, CD, CGC
Owner's Name: William B Algee
Dog's Date of birth: 10/27/08
Jack is an extraordinary Giant Schnauzer. He is the first Giant Schnauzer to have both titles; GCH and CDX. Jack was awarded the 2011 performance achievement award and the 2011 outstanding Giant Schnauzer award at the Giant Schnauzer Club America 2012 National Specialty . He has already earned his first leg for the UD title
---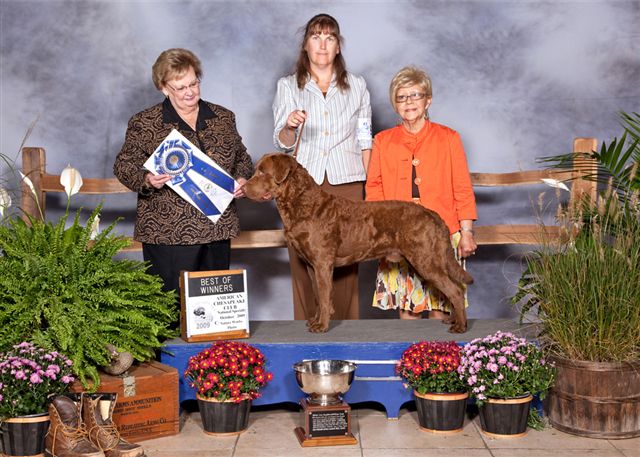 Beverly with Doots, winning Best of Winners
---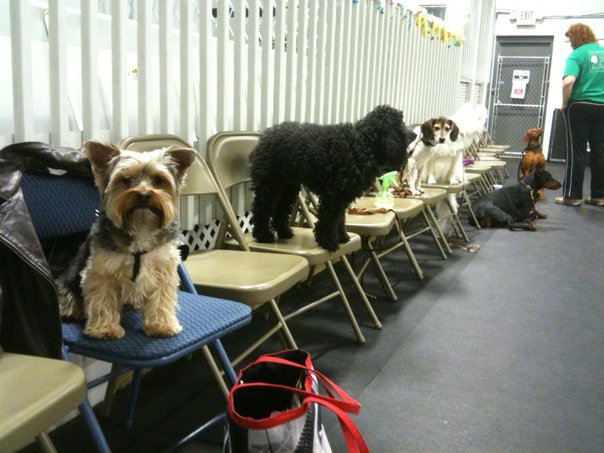 Our 8 PM Agility class waiting their turn!
---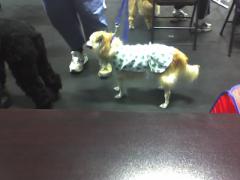 This is Leia the American Eskimo dog who is 14 years old today. This time last year we didn't know if she was going to be here for her 14th. She is owned by Jennifer Slivka, one of our agility students.
---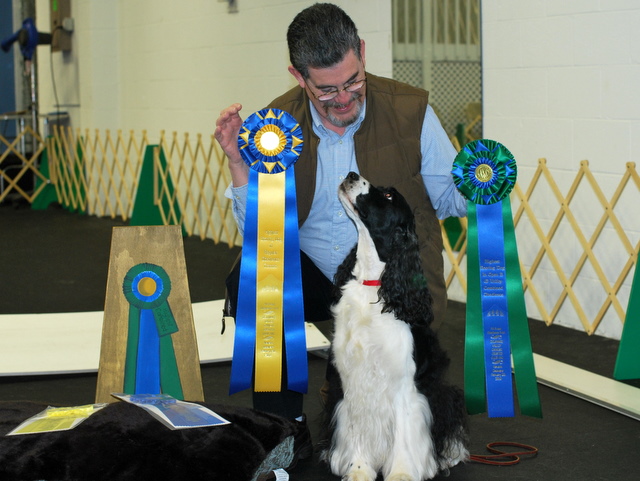 Michael Specht and Daisy winning High Combined in Trial at the Delaware Valley Chinese Crested Club Obedience Trial
---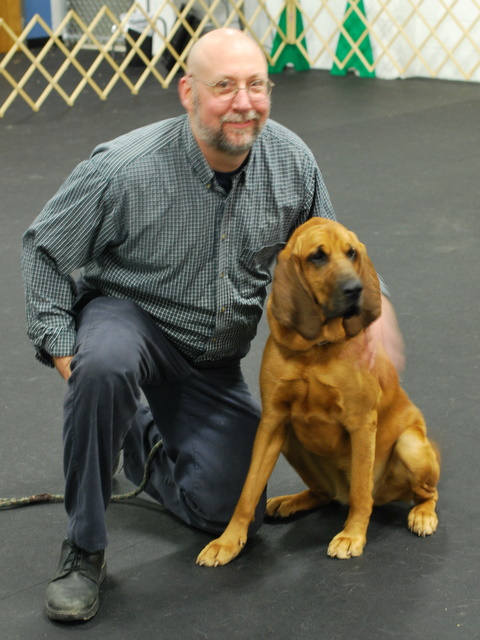 Jeff with Sabrina

---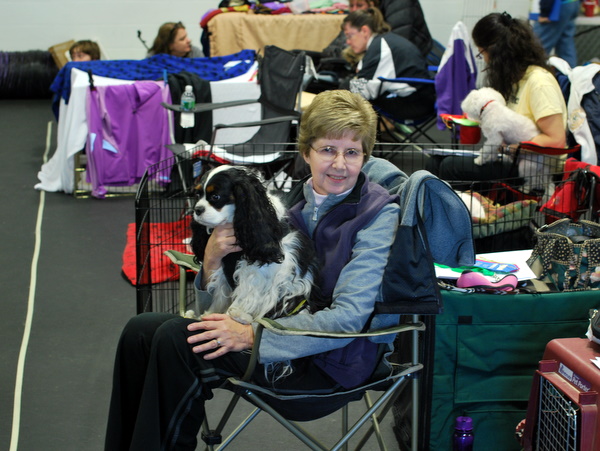 Gail with Katie

---
Erin G & Friend
---
Click here to send in a personal photo of you with your dog(s).
How to Join the Academy Club
The best teams develop when aided by training and practice.
The "Academy Club" provides:
Indoor all weather training facility

Agility and Obedience Equipment on premises

24/7 facility access
Of course there is no member access to the building during formal classes.
The Academy Club offers handlers and their dogs a place to practice. It is set up for advanced obedience and agility handlers and their dogs. You must presently be in advanced classes at the Academy. The Academy Club is $200.00 for a year's membership.
Click Here to sign up for a Club Membership with our online Class / Club Registration